WOWSlider creates not only fantastic looking sliders but ones that are optimized for performance, accessibility, and templates built with all the latest features and functionality. WOWSlider allows you with the simple click of the mouse to make an endless amount of adjustments to your slider. Responsive slider with touch/swipe support? Full-width slider with thumbnail filmstrip and play/pause control? 3D effects and text descriptions? No problem! Even better, you have 50+ completely unique designs, 32 transitions to choose from and hundred of live demos that illustrate what you can achieve with WOWSlider.
WOWSlider is free for non-commercial use. If you want to use WOWSlider on a school site, your non-commercial blog or non-profit organization website, just download WOWSlider and use it for free.
A license fee is required for commercial use. For more info about commercial licenses, please click here.
What's new
Jan 22, 2016 WOWSlider v8.7
New templates: Angular, Epsilon
Support for retina screens
Fixed bugs with adding slides from Youtube and Flickr
Minor fixes
Sep 23, 2015 WOWSlider v8.6
New effect: Turn
GUI translation for Italian, Japanese, Portuguese, Russian, Spanish, Swedish languages
Wordpress plugin is updated for latest version
Bug fixes
Aug 12, 2015 WOWSlider v8.4
GUI translation for Chinese, Dutch, French, German languages
Bug fixes
Jun 9, 2015 WOWSlider v8.2
Now you can add targets "_parent" and "_top" to your links
Added support for Joomla 3.x versions
Fixed import from Youtube
Apr 28, 2015 WOWSlider v8.0
New templates: Stream, Utter
New effect: Shift
Now you can publish your sliders to free website maker and Google Drive
Mar 25, 2015 WOWSlider v7.8
New templates: Boundary, Dodgy
New fonts: Lora, Indie Flower
Updated Cube Over effect
PNG images with "Image fill color" bug fixed
Mar 5, 2015 WOWSlider v7.7
New templates: Rhomb, Zippy
New effects: Louvers, Cube Over
New fonts: Bitter, Khula
jQuery updated to 1.11.2
Fixed some problems with playing audio
Jan 30, 2015 WOWSlider v7.5
New templates: Convex, Fill
New effects: Lines, TV
New color and font size option for the description
Fixed problem with adding sound files
Jan 12, 2015 WOWSlider v7.4
New templates: Absent, Material
New effects: Carousel, Carousel Basic
New custom font option for the description
Dec 16, 2014 WOWSlider v7.3
New beautiful templates: Cursive, Slim, Bootstrap, Showy
Improved 'Insert to page' wizard with new interface
Now you can set the description effect to 'none'
Oct 10, 2014 WOWSlider v6.7
Brand-new GUI - New right templates/effects panel and Live Preview window. See exactly how the slider will look "on-fly"
Bug fixes
Sep 25, 2014 WOWSlider v6.6
New fantastic Glass Parallax, Bubbles, Dribbles effects and Twist skin
New Traces animation for descriptions
Now you can select several transitions for one slider and they will play randomly
Improved Seven, Photo, Kenburns, Squares effects - now much smoother
Bug fixes
Aug 27, 2014 WOWSlider v6.2
Support for Full-Width, Full-Screen layout
New Parallax effect for slides and descriptions
New "Animated" template
Bug fixes
Aug 14, 2014 WOWSlider v6.1
Support for YouTube and Vimeo video
App interface face-lift - more flat and convenient
Fixed import from Photobucket
Bug fixes
July 22, 2014 WOWSlider v5.6
New 3D effect: Brick
New skin: Transparent
Improved touch-swipe support for native-like mobile experience
Most of effects are rewritten to use the hardware-accelerated animations
Wordpress plugin updated
Some errors fixed
June 18, 2014 WOWSlider v5.5
New skins: Megalopolis, Puzzle and Contour
Fixed problems with adding images from Flickr
Bug fixes
April 23, 2014 WOWSlider v5.4
New skins: Gentle, Easy and Tick
Support for music on mobile devices. Just slide image to start the playing. Please see our demo with music
Bug fixes
April 10, 2014 WOWSlider v5.3
New effects: Photo and Collage
New skin: Grafito
Improved the transition performance on mobile devices
Bug fixes
March 5, 2014 WOWSlider v5.1
New templates: Strict and Galaxy
Bug fixes
February 12, 2014 WOWSlider v5.0
New templates: Emerald, Glass and Turquoise
Responsive feature improved: descriptions, navigation arrows and filmstrips adapt to the viewing environment. See live demo
January 21, 2014 WOWSlider v4.9
New templates: Simple, Shuffle and Zoom
Cube transition effect is compatible with Internet Explorer 10 (and higher) now
Improved Book transition effect. Now it works with IE 9+
Bug fixes
November 1, 2013 WOWSlider v4.8
New templates: Sky, Salient and Dot
New transition effect: Seven
Book transition effect is compatible with Internet Explorer 10 now
Support for.png image files with preserving transparency. Please see our demo with transparent images. To preserve image transparency, you should disable "Image fill color" option at the Gallery->Properties->Images tab.
Wordpress plugin update: support for RTL mode and multi-sites mode; improved compatibility of new transition effects.
Bug fixes
October 2, 2013 WOWSlider v4.7
New templates: Pure, Box and Book
New transition effect: Book
Bug fixes
September 3, 2013 WOWSlider v4.5
New template: Fresh
New transition effect: Cube
Bug fixes
August 22, 2013 WOWSlider v4.4
New templates: Ionosphere, Luxury and Sunny
Updated transition effect: Page
Bug fixes
July 24, 2013 WOWSlider v4.2
New demos: Premium, Gothic, Chess
New transition effects: Page and Domino
Pause/Play option. See live demo:
Bug fixes
July 10, 2013 WOWSlider v4.0
New flat skins: Premium, Gothic, Chess
Improved templates: Metro, Balance.
Bug fixes
June 25, 2013 WOWSlider v3.9
New templates: Metro, Geometric, and Elegant
Improved templates: Plastic, Cloud and Calm.
May 22, 2013 WOWSlider v3.7
New templates: Surface and Vernisage
Now you can share your slider on Facebook
Bug fixes
April 11, 2013 WOWSlider v3.4
New templates: Plastic and Flat
Now you can export your slider jquery as a joomla 2.5 module
Bug fixes
March 20, 2013 WOWSlider v3.3
New templates: Studio and Push slider jquery
Background music for slideshow (mp3 file)
Updated Wordpress plugin
Improved support for old IE (IE6,7,8)
Minor GUI changes
Bug fixes
February 28, 2013 WOWSlider v3.0
New templates: Balance, Cloud, Drive, Subway
Support for new jQuery 1.9
Single-line iframe embed code. When you "publish to folder", the app additionally creates iframe_index.html containing the Single-line iframe code to embed to your page.
Use this method to ease the slider insertion or prevent possible CSS/JS conflicts
Filmstrip scroll speed reduced with large number of thumbnails
Support for.png image files
Fade effect for description
"Image fill color" option was added. Now you can control the color of empty areas around the images
Bug fixes
January 9, 2013 WOWSlider v2.8
New templates: Silence, Dominion, Calm
Updated export to Wordpress html slideshow
Compatibility of "Filmstrip" with iOS and Android was improved
November 11, 2012 WOWSlider v2.7
Updated WP plugin
Minor fixes
October 19, 2012 WOWSlider v2.6
New templates: Prime Time, Dark Matter, Catalyst jQuery Banner Rotator, jQuery Picture Slider
"Random order" option to play slides randomly
"Filmstrip" image scroller option for thumbnails with touch swipe support
"Thumbnail size" option
"Change Effect" buttons with every online slider demo - Test available effects
Chinese translation for site
Bug fixes
August 22, 2012 WOWSlider v2.5
New Quiet template
New Rotate effect - see Javascript Slideshow demo
New Elastic Move effect for description
July 19, 2012 WOWSlider v2.4
Bug fix version
Updated guide and video How to Insert WOWSlider in Wordpress
May 25, 2012 WOWSlider v2.3
WOWSlider is fully responsive now, see responsive slider demo
New Elemental, Shady, Numeric template
Fixed conflict with previously installed sliders in Wordpress
Bug fixes
March 30, 2012 WOWSlider v2.1
Fully accessible as a 100% CSS Slideshow, if the Javascript is turned off
Improved import to Wordpress
New Aqua template
New Flip effect
"Delay between slides" and "Effect duration" maximum increased to 60 sec
"Use relative paths to image in project" option
"On-demand image loading" option - good for slow servers or large number of images (see huge jQuery Slideshow demo with 100+ slides)
Option to set page color
Parameter to start from specified image or random image
Parameter to run slideshow in specified or random order
Image settings panel is always visible
Fixed bug with "Preserve aspect ratio" on Mac
Updated translations: Bulgarian, Finnish, Gujarati, Indonesian, Montenegrin, Arabic, Catalan, Chinese, Czech, Danish, Hungarian, Romanian, Serbian, Slovenian, Ukraine
October 27, 2011 WOWSlider v2.0
New Blur effect - see bootstrap slider demo
New Terse template
"Remove frame and shadow" option
Sinhalese interface translations
September 30, 2011 WOWSlider v1.9
Improved Ken Burns slider effect - now much smoother
Option to disable a right-click on slides
Japanese and Hebrew interface translations
Now you can add more than one slideshow to Joomla
Improved support for swipe touch events for iOs / Android
"stopOn" parameter - defines the number of slide to stop on.
List for target parameter added
June 22, 2011 WOWSlider v1.7
New Stack, Stack Vertical, Basic Linear effects - check jQuery Carousel, HTML5 Slider, CSS Slideshow demos
New templates - Digit and Mac
Now you can stop slider after one loop
Now you can specify target for images links in WOWSlider app
Support for swipe touch slider events for iPhone / iPad / Android
March 16, 2011 WOWSlider v1.5
New Ken Burns transition effect - Ken Burns Slideshow demo
Now you can control position of navigation bullets one the page
Now you can pause slider on mouseover
Improvements in 'Insert to Page' wizard: now you can specify unique ID for the each slider and add several sliders to one page
February 15, 2011 WOWSlider v1.3
Now you can create thumbnail preview for bullet navigation
Also you can export Joomla slideshow module.
Picassa support. Add Picassa album or a single photo to your slider gallery.
Description support for Photobucket and Flickr
January 20, 2011 WOWSlider v1.1
New Slices, Fly and crazy Blast effects - jQuery CSS Slider, Photo Slider and Online Photo Slideshow demos
New templates - Flux, Pinboard and Mellow
December 3, 2010 - First release!
Источник: http://wowslider.com/?affid=CS39HO-MN1
Рекомендуем посмотреть ещё:
JQuery Lightbox Generator. Mobile Next swimwear 2017 collection
[November 5, 2016 Lawrence Arboleda Katie Holmes and Jamie Foxx have been able to keep.
[
[
[
[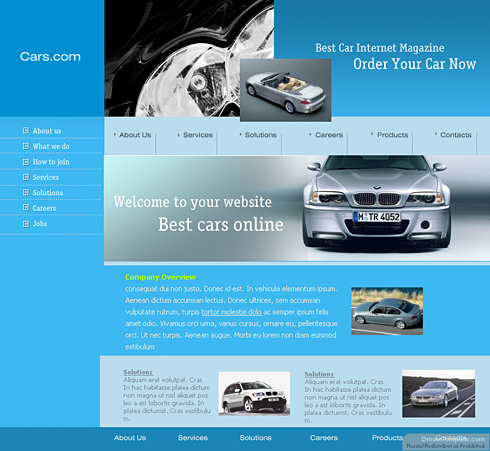 [
[
[
[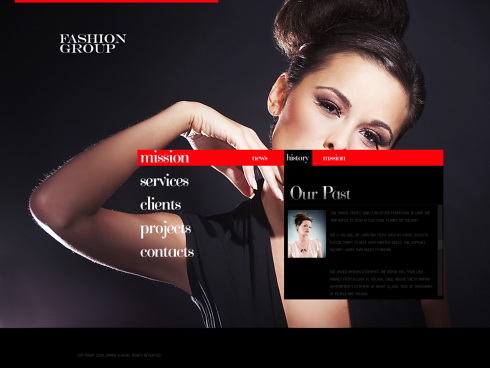 [
[
[
[
[
Похожие новости